Well, what can one possibly say, other than yipee?
It's bad enough that funds were syphoned off (from Sydney's Ideal Org Project) to fund the purchase of Ascot Vale in Melbourne, but the lies being told as to why the application is no longer running is pathetic (I will update this soon enough).
16-Aug-2007

X XXXXXX

XXXXXXXX@XXXXXXX.COM
SITE: 201 Castlereagh Street , SYDNEY

PROPOSAL:
Addition of 3 vertical storeys plus roof plant room over (including sprinkler and hydrant tanks, air-conditioning plant ect) and reconfiguration of internal space within existing building. Works include column straightening, new lift shaft, new lobby at street level and part lowering at basement level, installation of new services throughout; alteration to existing facade at ground floor including new central openings and entry doors; upgrade and enlargement of existing awning; replacement of existing spandrel panels with new glazing including upgrade of window frames, painting of facade, internal alterations including removal of existing partition walls and amenities. New amenities proposed throughout internal spaces

DA NO: D/2007/580

Dear Sir/Madam

I refer to your submission about the above application and wish to inform you that this application has subsequently been withdrawn by the applicant.

If you would like to speak directly to a Council planning officer about this decision, you can contact XXXXX XXXXXX on ph. xxxx xxxx, or by email at

XXXXXX@cityofsydney.nsw.gov.au

.

Yours faithfully

XXXXXXX XXXXXXX

XXXXXX XXXXXXX XXXXXXXXXX
The Grade V
is
in dire straits on every level.
Stress Testing is harder and harder to do because of Council Rangers not being condusive to tables on footpaths and walkways, let alone hawking books illegally. The tables are now just 'a table', manned by student visas mostly.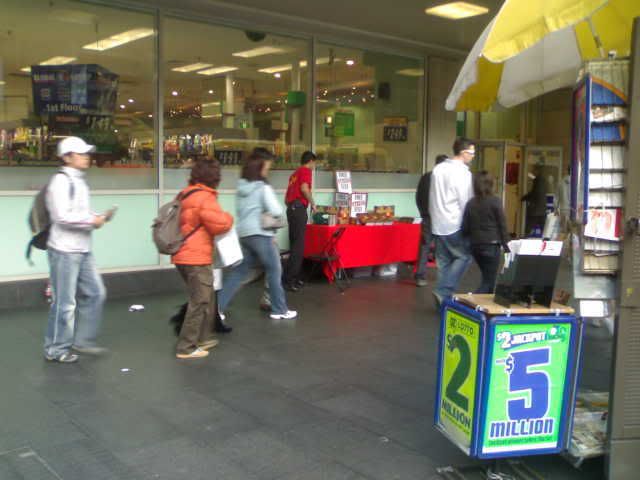 Staff numbers are at an all time low. The 'Hiring Now' sign is smack bang in the front of the Org windows on the Ground floor.
The pressure to get
everyone
onto the basics packages is causing strain on those who are again 'in doubt' since GAT was jammed into their shells.
I was intending on writing a letter to someone still trapped by their own gullibility, but after seeing the following, I realize that nothing said will snap them out of hubbards lies until this person is truly ready for
confront