Come join the first ever Narconon Arrowhead protest this Saturday & Sunday, June 23 & 24th.
The local sheriff office is going to be there to prevent any dirty tricks. Among those attending will be some family members of those who died recently at the facility. The media will be there as well.
If you can't be there physically, show your support by spreading the news.
Fox 25 News Announces Narconon Arrowhead Protest
http://youtu.be/YYc_mBPeOfw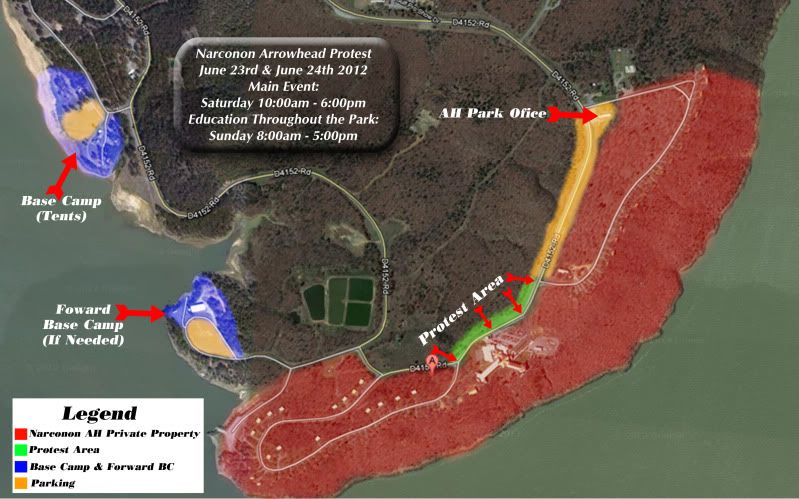 Private message David Love or myself for contact details.
For updates, visit:
https://whyweprotest.net/community/thre ... st.103005/
McAlester News Print and online article about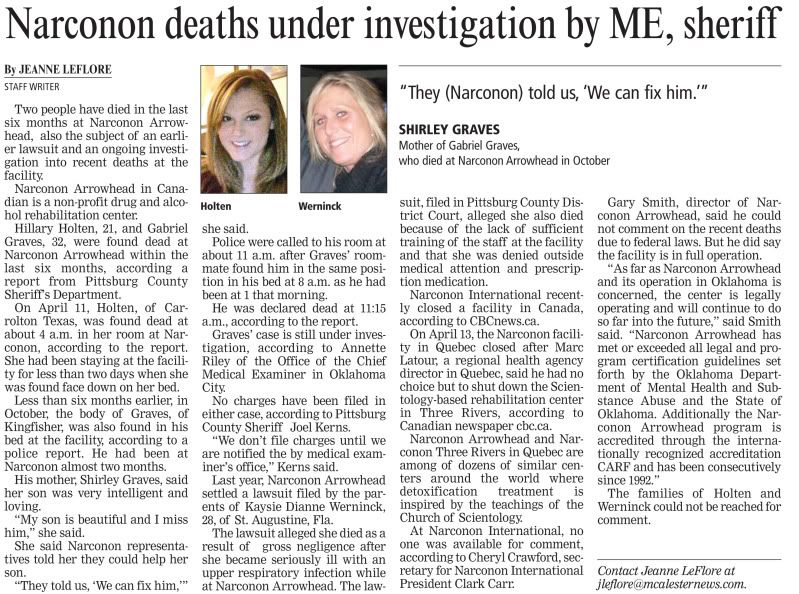 Online article
http://mcalesternews.com/local/x1865825 ... estigation
Fox 25 news Oklahoma City, OK - Videos from Week of May 28 2012
Narconon Arrowhead Deaths Fox News Part 1 of 2
http://youtu.be/8gFqWh2dtOI
Narconon Arrowhead Deaths Fox News Part 2 of 2
http://youtu.be/8Ka4WtKRjYM
Narconon Arrowhead Deaths - Fox News Extra (Part 3)
http://youtu.be/y7M-d_nq8Bk
More information about Narconon can be found here at section: Narconon and Related groups-
http://forum.reachingforthetippingpoint ... ,46.0.html