Apollo Story Continued..... Part 2
Sponge ~~ First response would be 1974 ~~ the latter half ? Maybe early 1975 ?
circa 1974/75
Well, after the 6 hours at the British Embassy with interrogation and cross-examination, I returned to the Harbor in Jamaica...and the Apollo was gone !
I had been through this before in Madeira.. the island off Spain. But the ship had only pulled out out of Funchal and was very visible. We were put in little ferries to get back to the Apollo. This time is was complete vanishment.
I stared into the horizon to see if I can spot any ship on the horizon. There was none. I could not fathom how this could be.
Grasping at straws I told myself "must be Sea Trials". We had recently done a dry dock.
Sea Trials are mandatory after a Dry dock. Sea trials are conducted to measure a vessel's performance and general seaworthiness. Dry Dock is repairs and maintenance on a ship to get it ready for more sea voyages. The ship is taken out of the water and into a DRY DOCK to repair the hull and all the checklist of service maintenance.
Sea Trials often consist of a ship spinning round and round in circles so as not go too far away from Port. It just verifies that the Ship can depart for the high seas in good shape.
But there was no ship.
The sun was setting. I had a 60 day passport and maybe $15 in my pocket m (they had charged a lot extra at the Embassy for so-called "Rush/Urgent Service" for the passport ~~ even though the Embassy was empty with almost no visitors and no work occurring)
For some annoying reason I kept getting a repetitive line in my head from the Rolling Stones hit
Its so very lonely
You're 100 light years from home
http://www.youtube.com/watch?v=drwM5jQvrpU
I tried to collect my thoughts. The Port Captain clearly knew I had left the ship. The Quarter Master (QM) clearly logged me as off on shore. It made no sense.
The schedule of where the Apollo would be for the next 2-3 weeks was always issued in our in-baskets. I tried to recall which was the next port. I drew a blank. I could not even recall if Jamaica was the last port on the last issue.
Harbormaster, I needed to find the Harbormaster. This is the official in charge of the port, the security of the harbor and the correct operation of the port facilities. He would have knowledge of whence a ship came from (Inbound) and where it was going (Outbound).
The harbor was empty. As a general rule, ships were berthed one after another in a line like a taxi waiting queue. No ships, weird.
I was almost unable to take my eyes off the ocean and horizon. I walked along the harbor to see if I could locate a Harbor master's office. The sun sets so much faster further south. The sun was going down quickly.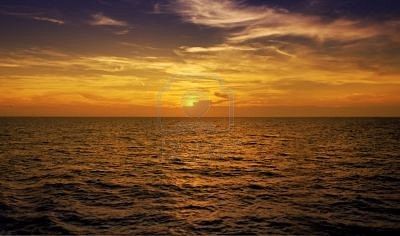 I felt a tension and a stress but no one would know. I determined to put out an outward face of calm to the Harbormaster.
Damn it ! The repetitive Rolling Stones line continued in my head in action replay ~~
Its so very lonely
You're 100 light years from home
http://www.youtube.com/watch?v=drwM5jQvrpU
I walked some 50 yards and walking towards me was a WONDERFUL sight ! Another Apollo Crew member ! Whew ! What a sense of comfort. We exchanged stories. He had been out on a purchasing/logistics cycle.
Then another Apollo Crew ! Then another ! 4 of us were now a TEAM, A GANG. Between us, we had funds for a hotel for the night. Boy did we feel a sense of camaraderie and mutual experience....
We could not Telex the Apollo. But we could phone FOLO EUS (New York Sea Org Base) to give our location and get instructions (these days were prior Emails and Internet !)
We got back to the Apollo in 24 hours. Later I heard from a messenger that LRH had heard all about our Adventure and how we made it back. He was very pleased. The old saying applied. "You could take Apollo away from its crew, but you could not take the Crew away from the Apollo."....
We all come from different positions and different viewpoints and time track. I have heard the Apollo Stories, even on this board. I acknowledge that others had other experiences, but I can only state what is true for me. My Apollo Time track was one the happiest, most thrilling, most adventurous, most exciting, most action-filled than any time of my life. I could not have wished for a happier time.
I acknowledge that others had pain and suffering. I am sorry that occurred. It did not happen to me on the Apollo.