---
The Scientology Superbowl ads have been assorted levels of bad but that one is at an all new low.
"Think wrongly if you please, but in all cases think for yourself."
Doris Lessing
---
Tonight, SPECTRUM, formerly Time-Warner airs this show EXACTLY AT THE SAME TIME Scientology channel launches... LULZ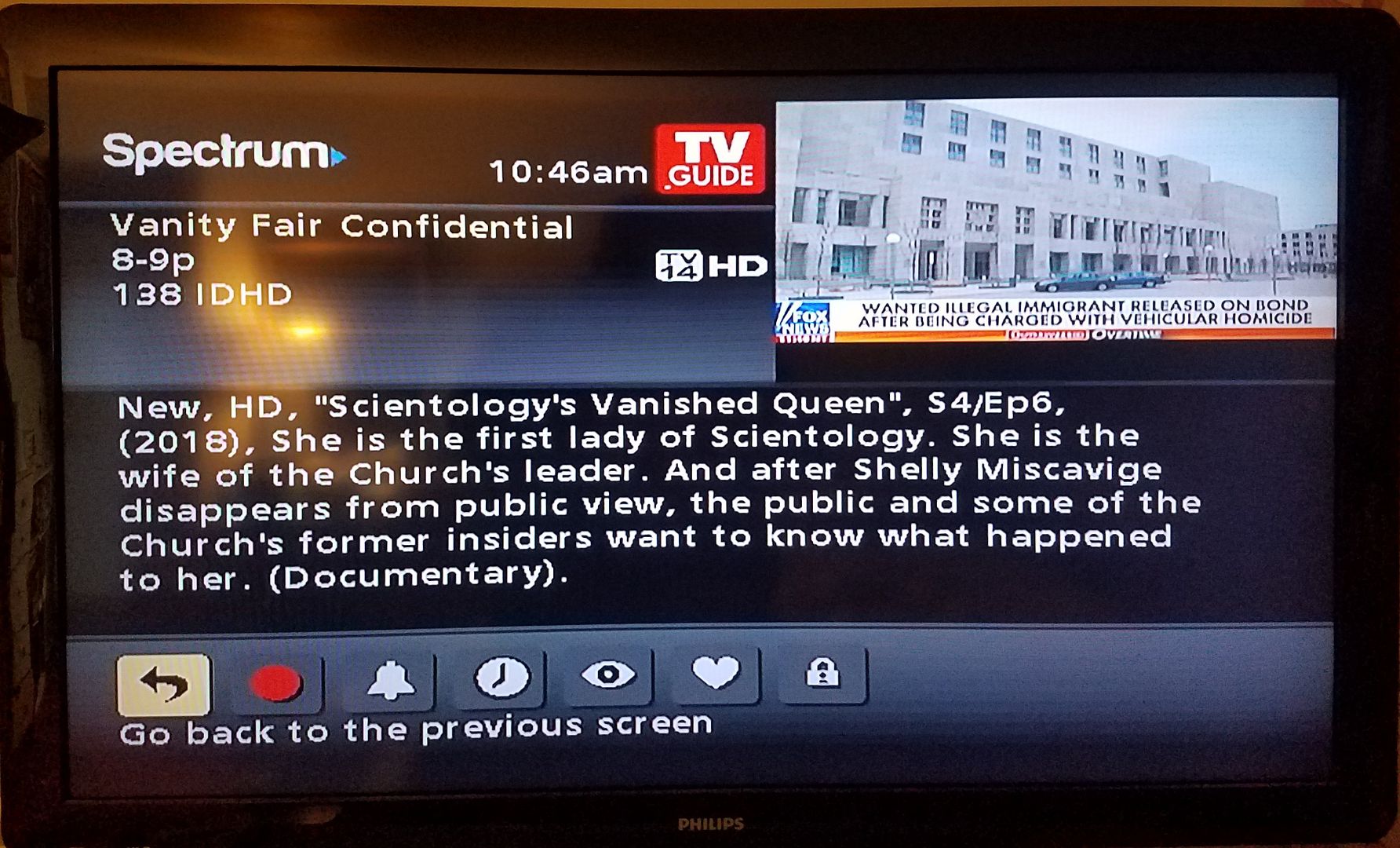 ---
First read this

https://tonyortega.org/2018/04/21/hana- ... -and-ot-3/

It is gruelling and quite an ordeal for those who feel they are co-erced into solo auditing the contents of OT 2 and OT 3.
There have been instances where when the person said "I don't believe any of this" they are told "You are not clear" and made to go re-do all the steps they have previously done at their expense.
For some it has been painful for YEARS.
Finally, on the level of NOTS, The cult admits that the person may not have *EVER* had any of this......this is a photo shot of their own Correction LIst ~~
Click image to magnify.
---
Karen and Jeff of Surviving Scientology do their first joint video together.
In this video Karen discusses Hubbard's secret instructions on what a Scientologist is supposed to do when he or she is dying, and then what they are to do immediately after death. Then move onto other topics such as Disconnection Clear, Refunds, Repayments..
Click here to watch
https://www.youtube.com/watch?v=Gzx6njpNMas
---
The National Colombian Police presented "a medal of the highest honor to the ecclesiastical leader of the Scientology religion, Mr. David Miscavige, for "saving humanity from violence, evil, terrorism, drug dealings and all the negative factors that threaten it."" "In an official presentation ceremony held at the launch point and final stop of the Maiden Voyage in Bridgetown, Barbados, National Colombian Police General Carlos Ramiro Mena Bravo presented Mr. Miscavige with the Brigadier General Jaime Ramírez Gómez Inspector General Transparency Medal. The award is among the most prestigious of the National Police and represents "courage, bravery and honesty" and the "display of the highest ideals, morals and ethical values.""
---
Who is online
Users browsing this forum: No registered users and 6 guests