The dictionary Hubbard recommended is
The World Book Dictionary
. Having said that, any dictionary will do. Having said that,
The World Book Dictionary
can be seen in the course rooms and in Qual, and many auditors use it.
In addition to that Scientology has its own dictionary. There have been several versions of this over time.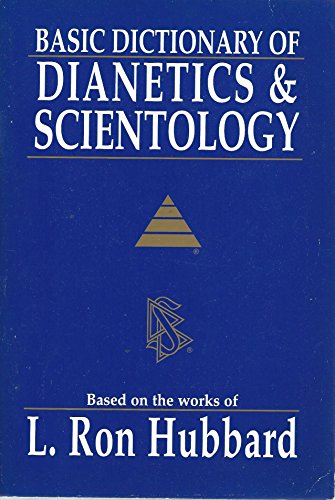 This was what they were using when I first got involved.
The Scientology dictionary is not laid out like other dictionaries. The words in there have definitions that are quotes from L. Ron Hubbard, culled from his lectures and writing. Whenever he defined a word in a new way or coined a word and explained it, those words appear in the Scientology dictonary with his explanation in his words.
In the course rooms there is another dictionary that people may not buy. It is attached to a table and its pages are either encased in plastic or laminated. If you want to read definitions from it you have to take a course. I'm assuming that the orgs also have one of those in Qual.