Peter asked
Quote:
I mean they sued only on "serious harm" under the human trafficking law, when suing on different grounds better fit the evidence?

Peter ~~
Marc and Claire were Cult survivors and escapees. They were not legal wizards and relied on Counsel. Their lawyers did all the work. On the face of it, it does seem reasonable to charge "Human Trafficking" given that they had to work 80 to 100 hour weeks for some $20 a week. This is what the "church" gets away with under the "Religious Cloaking." It is run like a business, has stats like a business can even order SLEEP DEPRIVATION" to perform for them if the business stats are not high enough, but the entity gets "Church" and "Religious" Privileges.
Human trafficking does occur in moral ethical sense if not in a legal sense.
To answer your question Peter, the Law firm did not follow the guidelines of what the 9th Circuit coached a future Law Suit to do ~~[/b]
"They did not bring claims for assault, battery, false imprisonment, intentional infliction of emotional distress, or any of a number of other theories that might have better fit the evidence," O'Scannlain wrote.
+++++++++++++
The amount of spin fed to the 9th Circuit judges was mind boggling.
Lie #1 Sea Org Members learn that the ministry will require them to work long hours without material compensation.
NO SEA ORG RECRUITERS mentions SLEEP DEPRIVATION or any other abuses. No Sea Org Recruit mentions the RPF or Gulag. Sea Org pay being shut down to 1/2 pay, 1/4 pay is NEVER NEVER mentioned. The long hours, 12-18 hours a day work is a shock only experienced after Sea org contract is signed
Lie #2 Blaming enforced abortions on Sea Org Travel !!!!!
Stunning LIE. They LIE LIE LIE even to officers of the Court.
Quote "Because Sea Org Life may at any moment require a member indefinitely to serve anywhere in the world, the Church prohibits Sea org members from having Children ..."
!!!!!!!!!!!!!!!!!!!!!!!!!!!!!!!!!!!!
90% of the women who had abortions were never involved in any kind of travel ever.
90% of the women who were enforced to have abortions were not "Mission trained" i.e. had not done Mission School and were no where near eligible for "serving anywhere in the world."
SPIN SPIN SPIN
With an RTC Rep, execution arm for Miscavige posted in major "Church" outlets there is little need in this day and age for Mission traffic.
To blame enforced abortions on possible Sea Org travel is a bold faced lie.
Sea Org Recruitment poster promote a life of Excitement, Adventure, Challenge, Advancement, Saving the planet.
The sordid reality of the abusive RPF is 180 degrees different to the blather they promote.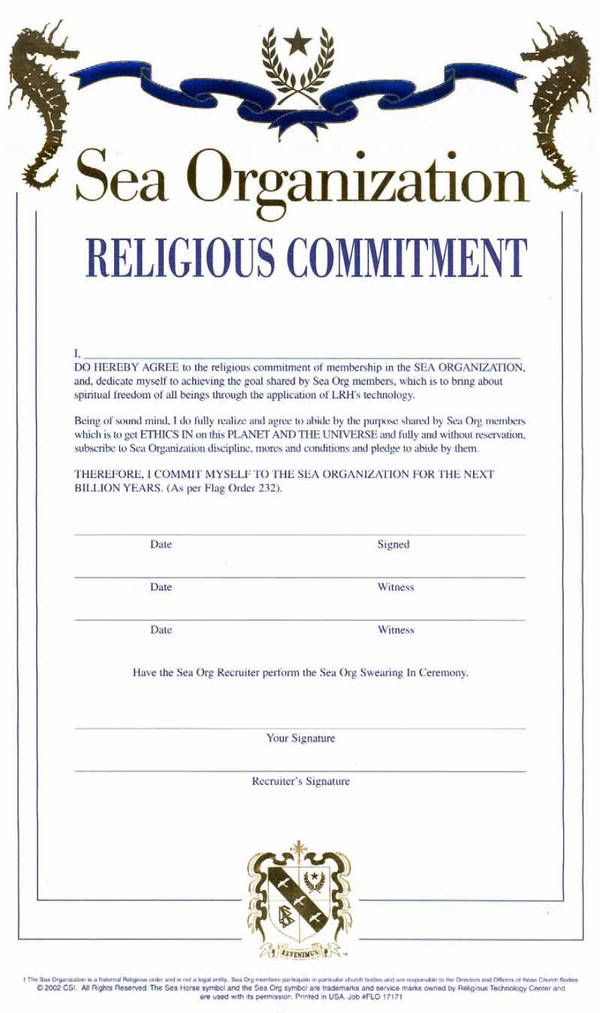 _________________
Karen de la Carriere
Karendelac@gmail.com



Follow me on Twitter @KarendlaCariere




I am starting new threads on these TOPICS


1) Scientology SCAM "IAS" FRAUD to stockpile money (and Ideal orgs)
2) Scientology. Lies, Myths and FRAUD