This is an update on Sandy Wilhere, mother of Darius Wilhere a tragic figure, a true testament to what happens when you are in Sea Org for 40 years !
SLEEP DEPRIVATION
is a common endurance of Sea Org are forced to endure. They are trapped in and
ENFORCED
to obey draconian schedules.
One week before Miscavige held an "INT event" all of Gold/ INT base had to be up for almost a week. Some would sleep standing up ! Others would steal 2 hours here and there.
Sandy, caught up in all the
SLEEP DEPRIVATION
, fell asleep while driving a car
only minutes from INT BASE.
But she fell into a canyon as the car wheeled off the road.
There she lay unconscious and comatose.
Blow Drills and intense searches were in full force to find and locate her.
Finally days after laying there, she was found. She was brought bank from the brink.
Miscavige was FURIOUS. How dare a PTS + (Potential Trouble Source) create this
NUISANCE
!
How
dare
Sea Org members suffer car accidents by falling asleep while driving ! A New LAW was implemented. No Sea org member may drive without doing CAR SCHOOL. "CAR School" Sea Org Style.
The most ludicrous check sheet of all time. Clay demos of carburetors and emissions and pages and pages of ludicrous car parts one did not need any knowledge of. Designed more for a car mechanic !
But by the law of the iron fist of Miscavige, no one could drive til this check sheet was completed.
ALL CAR KEYS of anyone with CARS was confiscated by Sea Org security !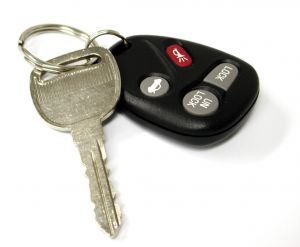 Sandy developed Multiple Sclerosis soon after the car accident. Miscavige ordered Greg to divorce her and he immediately complied.
Darius her son was kicked out of INT base, Sandy was sent to Los Angeles and the Wilhere family was fully torn apart.
Sandy's MS has progressively worsened. She looks 95 years old, face as lined as an aged (but still alive) ancient relic. She hobbles around as if she has a peg leg.
Loyal as they come, she had a little chat with me some 3 years ago. We were fellow Apollo crew, our lives had intertwined. I was her direct senior in
the Class XII HGC and there was lots of mutual time track.
Looking at me pleadingly with the gentlest of voices and with very high affinity, she tried to recruit me back to Sea Org.
"Karen, darling, you need to come HOME You need to be BACK where you BELONG !"
I know she did not know my own draconian set of abuses in the SO. (You can never share anything negative with the SO., "Black PR" it is called. Enemy Lines ! Treasonous Conduct to share anything negative.) Sandy did not know about my dark days.
But I looked down at the floor, avoid her eyes and her pleading.
She placed her hands her intimately on my shoulders looking into my eyes "
Come back to your home, Karen
" she urged.
I was silent for a moment. Thinking, to myself, how do I
respond ?
Finally I spoke up.
"Sorry Sandy, I can't. I have moved on, I am sorry Sandy it won't happen."
For no reason at all I brushed the tears from my eyes as I walked out of the room.