Gumbythetruth wrote:
Karen#1. It has always interested me as to why current or former high ranking SO personal have allowed themselves to be placed in the SP HALL or the "Hole" as it is known. Some of these individuals have not been seen in public in years. How can someone tolerate such? Is COB hiding them intentionally? Have some of the OG-SO higher ups had psychoic episodes and are no longer deemed worthy of being in control of themselves say within the public sector?

I know my mind would snap if I was exposed to this culture of anger,fear and intimidation on a daily basis.
Dear Gumby,
Why do people put up with such insanity? Why did
I
put up with it? Don't think the question hasn't tormented me since my exit. I am only OUT, gone from the Church 2 short years or less.
But your question was about SP Hole and why the Execs permit themselves to be so battered and I will answer this from my opinion and viewpoint.
It is interesting that through history the biggest THUG, the most violent, the most fearful rises to be top dog. More recent examples would be Saddam Hussein, Omar Kaddaffi, Al Capone, Lucky Luciano etc.
The biggest most violent thug gets the power position. Even other Mafia thugs, as deadly as they were had FEAR of Al Capone and Lucky Luciano.
Miscavige rose to the top through outright violence and thuggery. The SP Hole is a brutal place. For months at a time no one was allowed to go home to sleep in their bed but had to sleep under the desks on the bare floor. Showers permitted once a week. It is reported that the prisoners inside had to urinate publicly in plastic bags, in front of everyone else if you can believe that. These reports come from those who were in, who lived through it and fled.
Here's an example of the sadism ~~Miscagive wanted 3 execs roughed up as in "given a beating/" These were Executive Director Int. Guillame Lesevre (I covered him earlier in the thread) and Marc Yager Commanding Officer CMO INT (Covered in the thread) and Ray Mithoff Senior CS International.
Miscavige sent a message to those in SP hole that if they didn't do the beatings,
they would be bypassed the next day by Cruise. He actually gave a veiled threat that he might have to have TOM CRUISE beat them UP ! and that Tom Cruise might have to do "their job."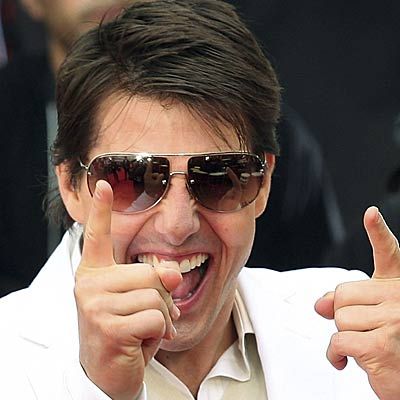 In response, the mob rushed at the three targeted gentlemen. Fists flew and feet kicked into the three. They continued to pound until Miscavige's deputy on site determined they had created sufficient evidence. That evidence? Fat lips, bloody noses, black eyes (and the deputy would not let the mob relent until each had two black eyes) and contusions over the faces and bodies of Yager, Leserve, and Mithoff.
The *CHURCH* of Scientology. The AL CAPONE of RELIGIONS
Gumby, the SP hole prisoners are battered human beings, former shells of who they were. They lived under spell binding abuse hour after hour, day after day, year after year.
I know it is incomprehensible from the outside. There is such a thing as being beaten down to the point where no creative thought such as "How can I escape?" is even possible.
Besides, They have also been told by Miscavige that he will hunt them down to the ends of the earth and UTTERLY DESTROY them if they ever attempt escape.

_________________
Karen de la Carriere
Karendelac@gmail.com



Follow me on Twitter @KarendlaCariere




I am starting new threads on these TOPICS


1) Scientology SCAM "IAS" FRAUD to stockpile money (and Ideal orgs)
2) Scientology. Lies, Myths and FRAUD