Today I was reading Tony Ortega's Blog, where he named Sea Org members who had been in SP Hole.
The cruel sadistic punishment trailers at INT Base.
And there I read on top
Quote:
Lisa Allen (Schroer) CO Gold (commanding officer, Golden Era Productions) -- "She worked in CMO Int and blew. After she was brought back, she was put in Gold. She worked in Cine, was promoted to Cine Sec and then eventually became the CO Gold. Originally from Australia. Her mother is Elaine Allen (a former executive in CMO Int)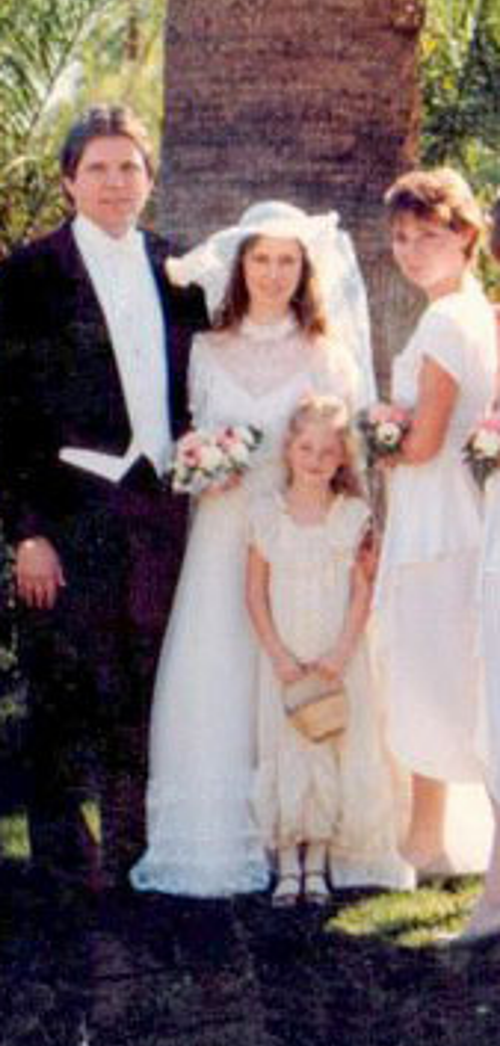 How would you like to hear the LEADER of your Religion call your Mother a Slut ?
(The story has been told before on the web my Marc Headley but relevant to the theme of ABUSE at the top, it bears re-telling)
Lisa and her twin sister Kate were born into Scientology, 2nd generation Scientologist. their mother Elaine Allen was contributing to Church growth in Australia and reached the top post in the continent ~~ The Commanding Officer of the Advanced Org. But the stats were not good enough ! Enough money was not being sucked in, so true to form Scientology thugs descended an "ethics" mission. And so began the GANG BANG Sec Checks.
This is a "CHURCH" that believes a gang of thugs yelling and screaming at you can force you to confess ! I kid you not. The pretense of calling these actions "religious" boggle the mind. This Gang Bang "Security checking" was around for decades under David Miscagive's reign.
A GANG of David Miscavige emissaries designed to overwhelm you into confessing gory, bloodcurdling, sensational crimes !
And we who whistleblow are bitter defrocked apostates !
Elaine Allen is in her 60s. She has worked a lifetime in Scientology and is being accused of jumping in the hay with some public. They even picked out some local public and accused her of sexual intercourse. After some hours of this, Elaine said sarcastically, "Yeah, that's the crime, I had sex !" They had their CRIME ! They had their confession !
Even though the Gang bangers knew she had been facetious, they sent the triumphant news up to David Miscavige at INT Base and Elaine was summoned to the Gulag in Los Angeles where she spent the next 6 years. The "Rehabilitation" Project Force. <spit>
Meanwhile a conference occurred at INT Base and David Miscavige, the head honcho of Scientology INC was making small talk while the others showed up. He loved to gossip. The "Pope" of Scientology he told Tommy Davis to tell the media ~~ "Tell them I am equivalent to the POPE.
The Pope of Scientology, gossiping ~~
Quote:

So did you hear about this old slut in ANZO?" David Miscavige says. "Yeah, we've had a mission down there and they put this chick on the meter and she confessed to all this lurid shit. Turns out this old hag down in ANZO has been fucking this big FSM down there and smoking his pole every chance she got. And she like 60 years old! She was the fucking CO of the AO! No wonder my new programs have not been getting done. Anyway, I could not believe it " David Miscavige laughs as he recounts the story

.

There is a quiet silence in the room. All the people around know that Miscavige is gossiping about Lisa's Mom. Lisa is in stunned silence and Miscavige hurls insult after insult about this 40 year member of the "Church."

Knowing that Lisa was from Australia he finally turns to her "Did you know this bitch?" he asks.

"Yes Sir, She is my mother Sir" Lisa responded.
"Lisa Allen is my maiden name Sir." Lisa tells him so he can connect the dots.


~~~To be continued.
Karen de la Carriere
Karendelac@gmail.com

_________________
Karen de la Carriere
Karendelac@gmail.com



Follow me on Twitter @KarendlaCariere




I am starting new threads on these TOPICS


1) Scientology SCAM "IAS" FRAUD to stockpile money (and Ideal orgs)
2) Scientology. Lies, Myths and FRAUD