Don Carlo wrote:
She looks like an androgynous young man dressed as a skinny drag queen. Does Tom like that?
I dunno but DM's preference seems to be for the women around him to tone down their feminity.
In this pic he has his girlfriend Laurisse "Lou" Stuckenbrock done up somewhat like a teenage boy.....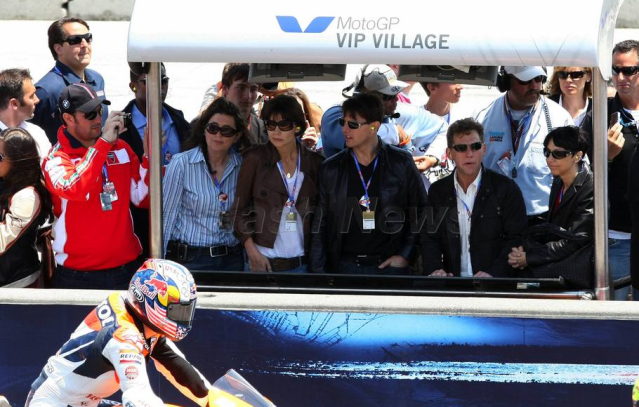 You tend to see an uncannily high number of upwardly mobile female higher-ups opt for the chiseled, short hair, and trousered look.
The boss of scientology in Germany is a classic example.
I don't know if it means that is what he prefers or it is what the women
think
he prefers or if it means anything at all.