Great, great raid. We planned a surprise raid at MV org even though scilons thought we were going to Los Gatos.
Raided at Mt View org on Easy St and a couple of exe's and anons went to the festival on Castro st in MV where scientology has a Life Improvement ...blah, blah and had set up a stress table. Check out WWP for more photos, report and super vids, my friends. Here is my contribution:
Fix that cross, it's crooked.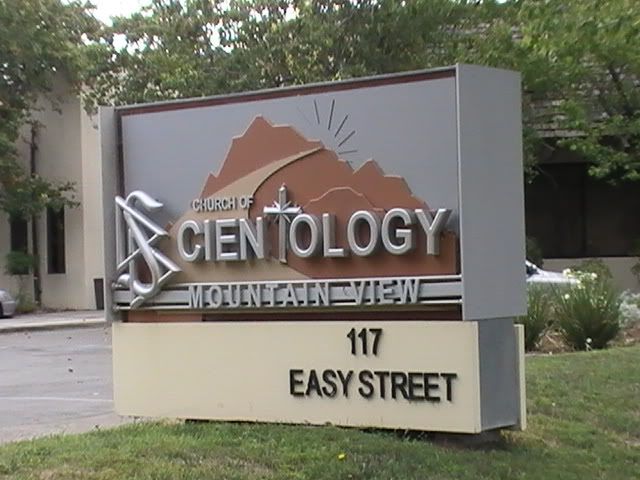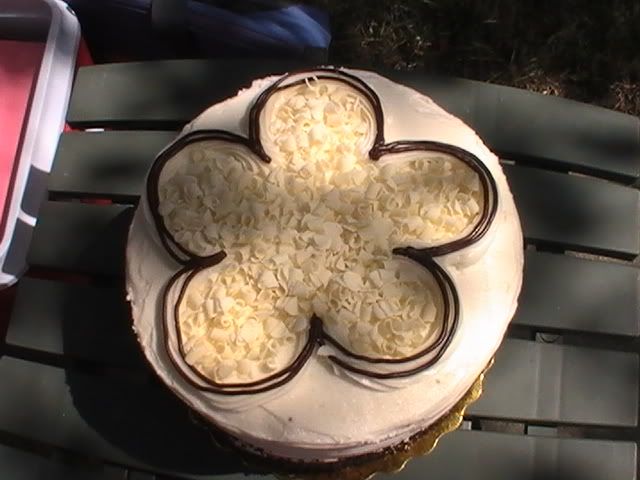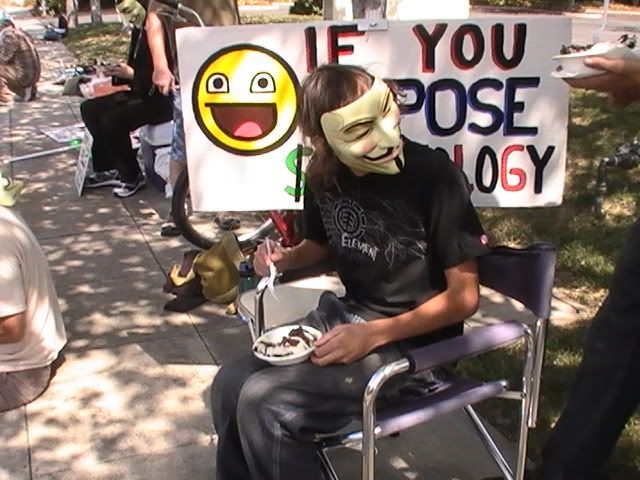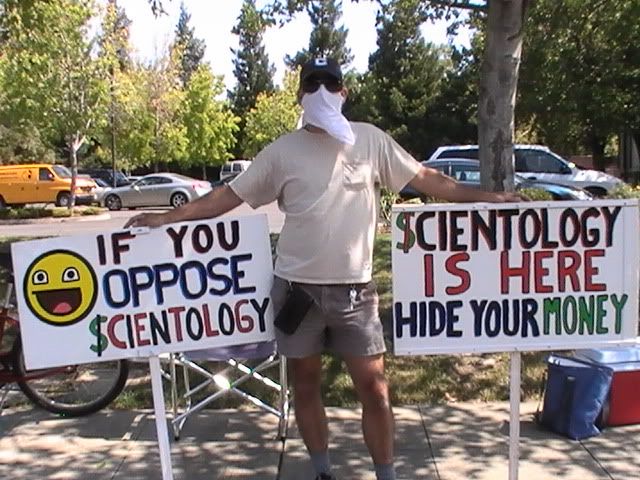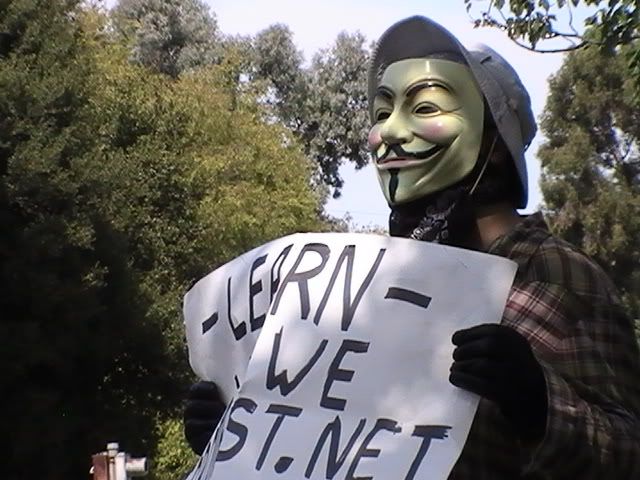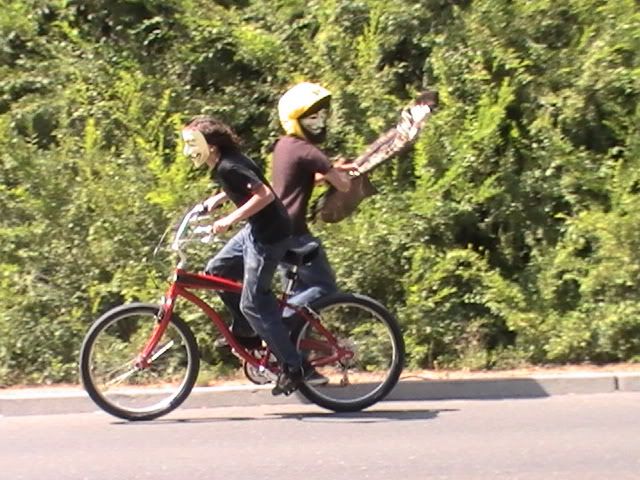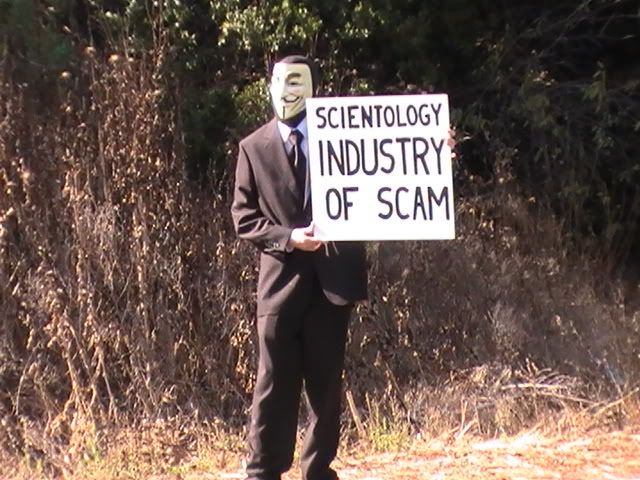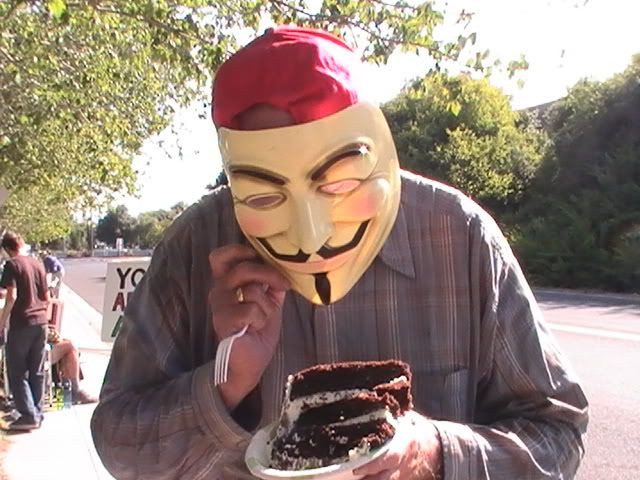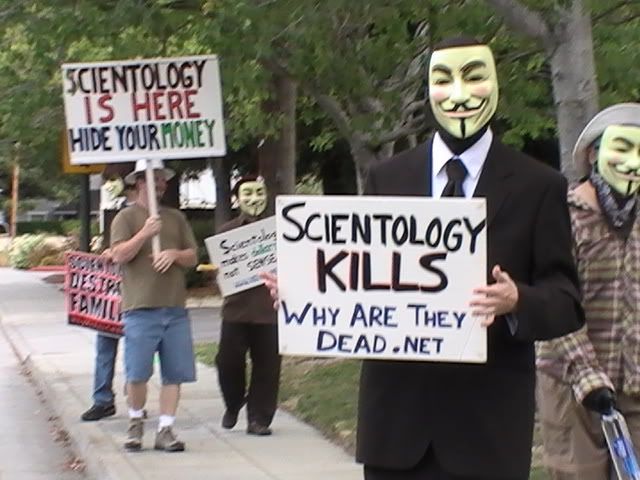 This guy came out to get our plates, Kev told him it had already been done numerous times: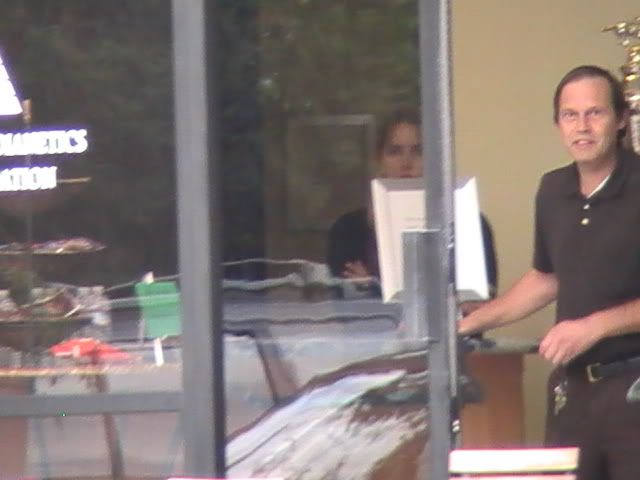 And John Allender spent most of the day inside MV org probably telling them how he has got it under control. John, as one ex to a scilon: (sorry people for the scientology crap I'm about to spew)
you must stop using that water bottle as a via when you are communicating.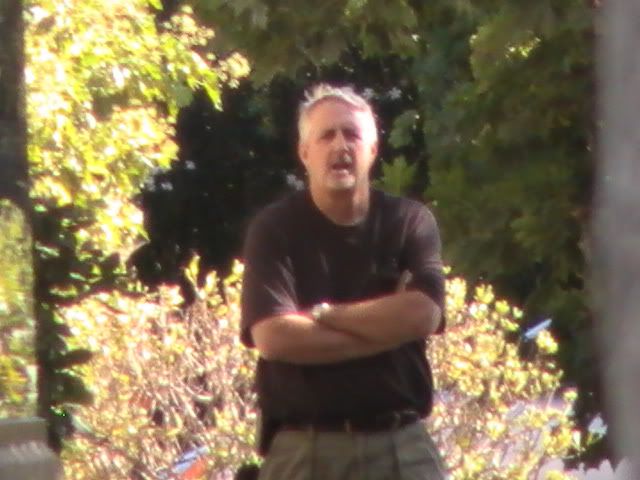 Oh, and thanks officer from MV.